Your Spreadsheet Layout
ExcelSend reads the information, such as phone numbers, from your spreadsheet as a table. To ensure that ExcelSend can access all the information from your spreadsheet please follow the tips below for spreadsheet formatting.
General Layout
Ensure that your table of data starts in cell A1
Records are organised in to rows
The first row (1) should contain the field names
Subsequent rows should contain the field values
Avoid blank columns or blank rows – ExcelSend will not look beyond these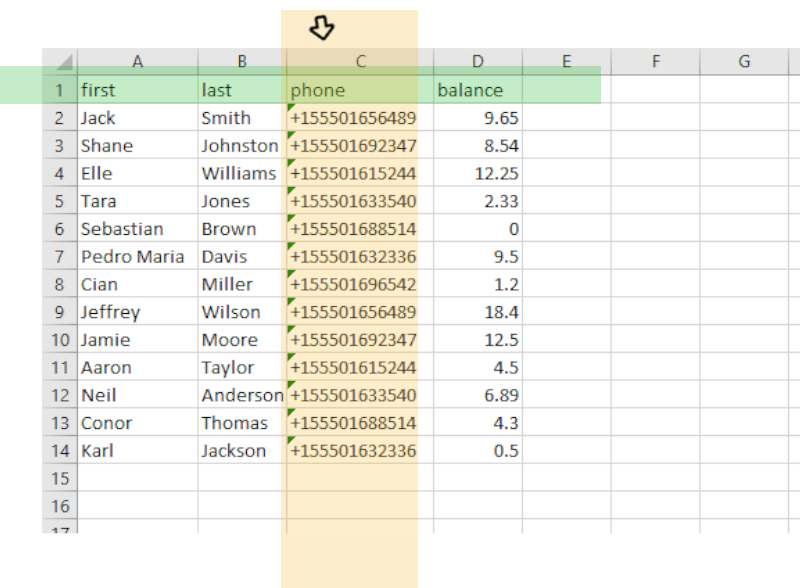 Sheet Names
ExcelSend will work from any sheet in your spreadsheet file but will only do one sheet at a time. Remember to name your sheets appropriately so that it is easier to access them from the ExcelSend program. To change the name of a sheet simply double-click the existing name.

Opening in ExcelSend
Remember to save and close your spreadsheet in Excel before opening it in ExcelSend. ExcelSend can open both Excel 97-2003 Workbook (.xls) and Excel Workbook (.xlsx) formats.